History of YIUS
Yangon institute for University Studies(YIUS) was established in August, 2005 and provides Pre-university level Study Courses accredited and recognized by a number of Australian, Uk, Singapore institutions and institutions in other countries. We have sustained partnerships with various institutions of higher education in Australia, Singapore and Malaysia such as Curtin University, James Cook University, Study Group, Navitas Institutes, as well as others.
We provide University Foundation Programs in collaboration with Navitas, specializing in Commerce, Engineering and IT areas for students for direct entry to relevant Diploma or 1st year degree programs. Along with that YIUS provides services for both internal students studying at YIUS and external students who wish to apply to University directly by counseling and preparing them for future studies. Our students have successfully been placed in Navitas institutions and their partner Universities.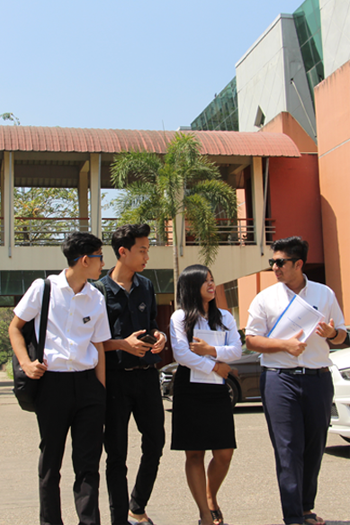 as well as other Universities, such as Australian National University, University of Aberdeen and so on. At its inception in 2005, YIUS pioneered in providing the Australian based Foundation Program and recruited students for Australian Universities only. After a few years, recruitment for other countries began. 2017, YIUS achieved another milestone by being able to partner with Scottish Qualifications Authority (SQA) to teach the Business Advanced Certificate and Advanced Diploma Programs, opening the door of opportunity to many more local students who want to gain an internationally recognized quality education in Myanmar.
Today, more study options have been added to include Architectural Technology and Construction Management Advanced Diploma Programs as well. YIUS strives to provide the best services that we can and continue to "Ignite Great Endeavours"
Vision
To become a bridge for local graduates to enter high ranked international universities, in order to enhance their education
To educate all students to attain the highest level of academic achievement and become well rounded individuals
Mission
To work together to provide a safe, respectful and dynamic learning environment for our students.
To become partners with education providers and internationally recognized universities aroung the world.
Counselling Chart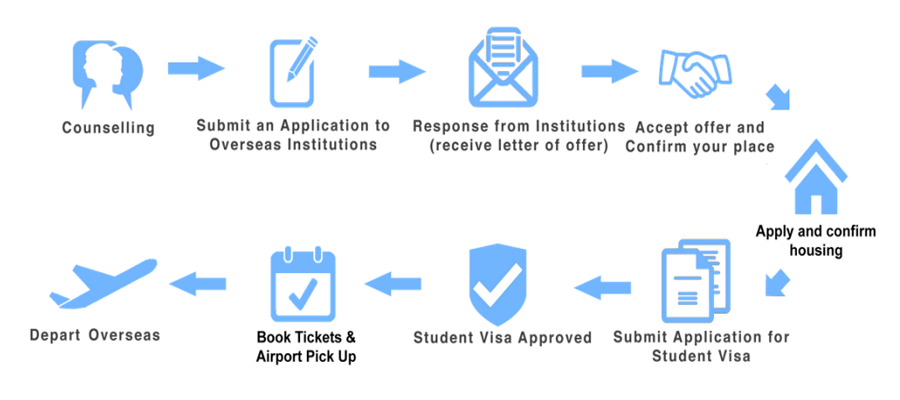 How YIUS Can Help You?
YIUS provides full-service to all students who wish to study in Australia, UK, USA, Singapore, Malaysia, Canada, New Zealand, Switzerland and Thailand.
We can advise and answer your questions related to;
studying abroad
planning your study pathway
helping you choose courses and universities,
arranging university application process and guiding your visa application process
booking accommodation and airport pick-up service
In addition YIUS also conducts seminars and meetings for students to meet with overseas university representatives.